Thinking about a harness for your dog? There are a wide variety of options, but the proper choice depends on your dog's specific needs. We've done all the research to ensure you find the best dog harness for your fur baby, big or small.
Comparison Table: Top 10 Best Dog Harnesses
We've crafted a comparison chart of the top 10 best dog harnesses in 2021. The harnesses have been listed in price ascending order and categorized by price, style, and more. Have a look!
Closer Look: 10 Best Dog Harnesses for 2021
Still not sure where to find the best dog harness? We've done the shopping for you and found the best dog harness for your pup based on reviews, features, cost, and design.
1. Urpower Dog Leash Harness
Urpower currently has a high customer review rating across the board. The harness is made of a heavy-duty denim material and is designed to reduce chafing. This is a great choice for training, walking, and running. The great part about this dog harness is that it includes a leash.
2. PupTeck Dog Harness
Award: Best Harness for Small Dogs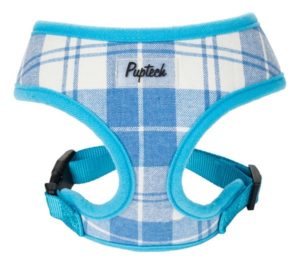 PupTeck is a stylish comfort mesh harness for your pup. It's available in 6 different plaid colors, and a range of 5 sizes. The breathable mesh material disperses the pressure of the harness across the chest, whilst also keeping a cool temperature. It's our pick as the best harness for small dogs.
3. Pawaboo Dog Safety Harness
Pawaboo is a durable, light-weight, and soft comfort harness or chest plate harness. Its simple design and easily adjustable straps make it easy to slip onto your pet. A built-in stainless steel snap hook is electroplated for abrasion resistance.
4. Puppia Comfort Dog Harness
Award: Best Dog Harness to Stop Pulling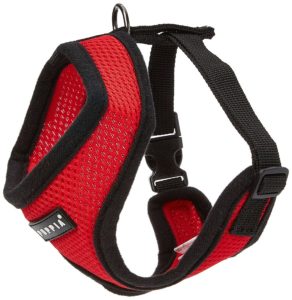 This comfort dog harness from Puppia comes with an adjustable chest belt and padded neck rim. It's machine washable, but hand washing and air drying are recommended. The great part is the range of sizes and colors it's available in, to fit every dog.
5. S-Power No Pull Dog Harness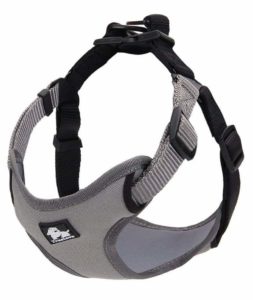 The S-Power No Pull Harness is a great comfort harness and vest harness hybrid option for you and your dog. In fact, we've chosen this as the best dog harness to stop pulling, and for dogs that need to revisit some training. It's strength and durability work wonders on a full grown adult dog.
Adjustable clips around this harness fit most sizes and breeds, and a light-weight mesh makes this product a comfortable choice. The straps are accompanied by reflective material that allows your dog to be more visible in the dark.
6. Expawlorer Dog Harness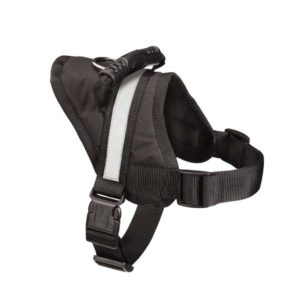 Expawlorer makes a great no-pull harness. The available size options range from medium and large to extra large. The harness is easily adjustable and accompanied by built-in reflective straps (wide and long).
Extra padding is included around more sensitive areas of your pet. There is also an extra handle for easy control of your dog. The color options range to fit the personality of your dog.
7. Sporn Dog Harness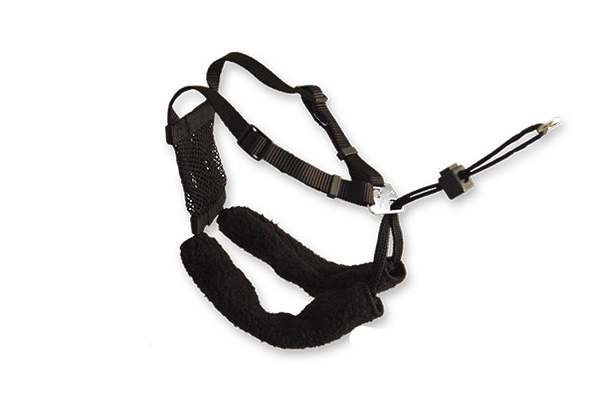 Sporn's no pull harness is a humane design to help keep your dog from pulling, without hurting or choking them. Nickel-plated mesh creates a safe and flexible structure for your dog to fit into. It is also a one-piece structure. It makes it easier to pull onto your pet.
8. PetSafe Easy Walk Harness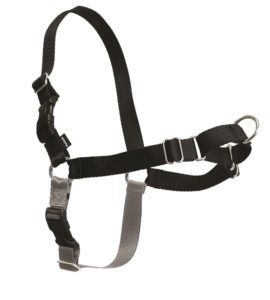 PetSafe Easy Walk Harness is a dual strap standard dog harness. This harness comes with a "Perfect Fit Guarantee" so that you can know it will fit your dog or your money back.
It includes 4 adjustment points to create the best fit for your pet and has a front leash attachment which deters pulling. There are 7 color options to choose from on this no-pull dog harness.
9. Juxzh Reflective No Pull Dog Harness
Award: Best No Pull Dog Harness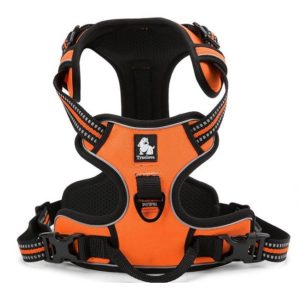 The Juxzh Reflective Harness is the best no pull dog harness on the market. It's adjustable, allowing for a custom fit for your dog. With its unique design, the dog harness vest is explained to be hassle-free, and it should be easy to slide onto your pet. This harness comes with 2 sturdy metal leash attachment points on the front and back. You'll have better control when walking or running.
Only soft, breathable material was used in the making of this harness, and its built-in reflective straps allow your dog to be more visible in the dark. There is an extra handle for direct control of your pet. This is a great choice for hunting and training.
10. Kurgo Tru-Fit Dog Harness
Award: Best Dog Harness for Hiking
Kurgo is a more heavy duty no-pull harness that is great for active dogs. It's the best dog harness for hiking because of it's durability and control.
There are 5 adjustment points to achieve the best fit for your pet. A halt ring is equipped to the chest area for better control of your dog.This harness comes with a pet seatbelt tether for your car, and it has a "Lifetime Warranty."
Why Choose a Harness?
The standard collar – a popular option for many pet parents – can pull tight on puppies and smaller breeds. This can be even more severe when used on dogs with previous neck problems. Alternatively, a harness fastens around the body of your pet and shields the neck from strain. The leash loop is positioned near the shoulders which takes even more pressure off the neck area.
Keep in mind, dogs in harnesses tend to pull more at their leashes. If this is a recurring issue for your pet, you may want to stay with the collar, or revisit healing training.
For new dog owners – especially those with puppies – we recommend harnesses for walking and training. They're safer for pets and make the process easier on you.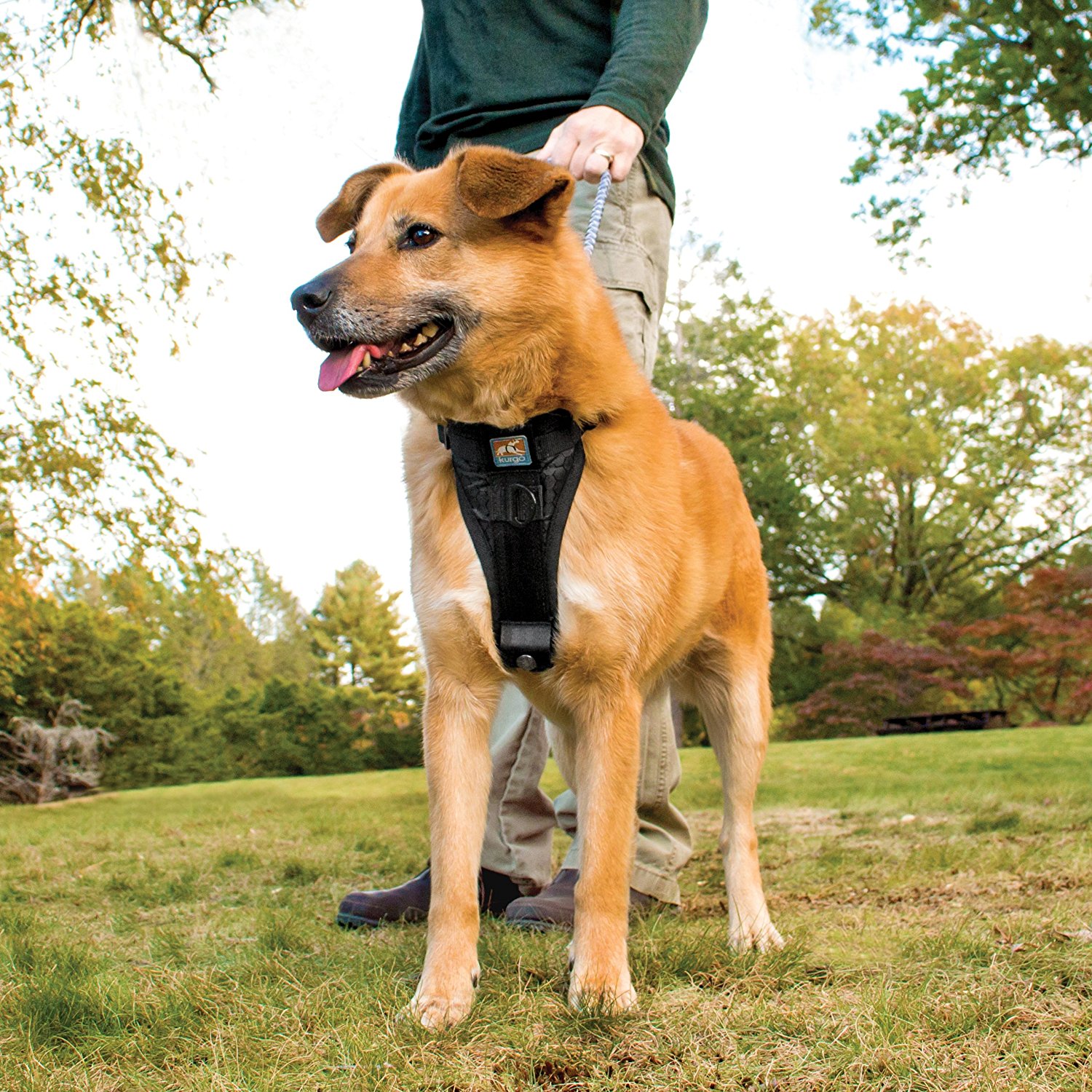 Benefits of a Dog Harness
Here's some of the doggy benefits of using a dog harness over a simple collar:
A common issue with collars is how easily they tangle. Not only is this a safety hazard for the pet, larger dogs can trap the leash around their owner's legs, causing them to fall. The best harness' for dogs have a secure place to attach leashes, with strong buckling to prevent breaking.
Choking is another common concern with collars. If your dog likes to pull and go their own way, they are more susceptible to trachea and neck injuries. Harnesses reduce the risk of potential injury.
Harnesses give more control when walking your pet. They discourage pulling and can prevent your dog from jumping (particularly on strangers).
Due to their many advantages, dog harnesses are more popular than ever. Trainers prefer using them to teach puppies how to behave when the leash is on.
Harnesses either attach to the front or back of your pet. We suggest front attachment for larger dogs and back attachment for smaller breeds.
Types of Dog Harnesses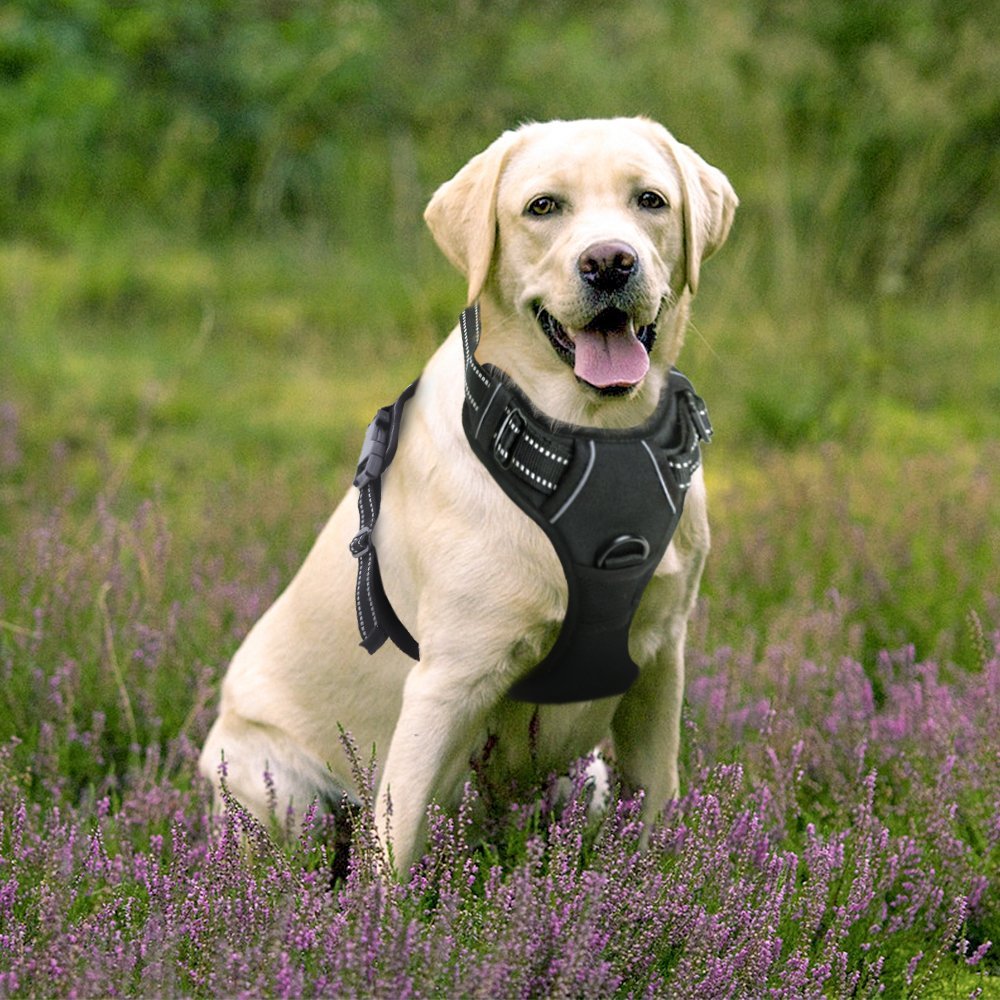 There are 4 major types of dog harnesses that every pet parent should take into account before buying.
Standard Harness
The most common type of harness is the standard fit. It distributes force against your pet's chest and back and safeguards the area around the neck. This is also known as the dual strap harness, and isn't great for pullers such as bulldogs, as it can cause injury.
This may not be the best option for large or rowdy dogs. The leash design allows them to pull hard against it.
No-Pull Harness
Also known as a front-pull harness, the benefit of a no-pull harness is that it doesn't tighten to the same extent as standard harnesses when your dog pulls on it. Instead, the force is felt under the front armpits. No-pull harnesses require a proper fit. Your dog's armpits may show signs of irritation if it rubs. We've found a lot of these and you can read more about them in our best no pull dog harness reviews section.
The Dog Harness Vest
This is also commonly referred to as a comfort harness, as it is often padded and distributes weight more evenly. It is not suggested for dogs prone to overheating.
The Chest Plate Harness
This harness has a support plate that goes from the chest under the belly for support and distribution down the length of your dog. These are sometimes front lead harnesses as well.
Consider Size and Fit
Before buying, you should measure around your dog's rib cage. The best dog harnesses have packaging that will include size dimensions, and if you're ordering online it should be available there, as well. You'll want to leave room for loose measurements. This will give your pet much needed breathing room.
Tight harnesses can be painful. In the worst cases, they can cause chest injuries. On the other side, loose harnesses may allow your dog to slip through. This is most prevalent with dogs that like to wiggle or are prone to pulling collars and harnesses off.
How to Put On a Dog Harness
We advise you to keep the packaging. Some harnesses are more difficult to equip than others, but there should be directions printed for you. Incorrectly placed harnesses may encourage your pet to pull away from you with even more strength. Improper adjustments can even cause injury. Holistic dog trainer, Alecia Evans, explains that putting on a harness incorrectly, "[…] can restrict the dog's gate and cause tight muscles."
There are multiple "how-to" videos on YouTube that explain the necessary procedures for fitting your pet into varying harness designs, as well as how to put on a dog harness properly. Here's one of our favorites.