Ho-Ho-Hello! Welcome to the 2017-2018 Holiday Gift Guide for Pets and Pet lovers everywhere. Gift shopping for humans can be difficult, even when they write you a list and you check it twice!
Shopping for pets can sometimes be even harder, especially if you're shopping for the pet of a friend, significant other, or family member.
Pet's deserve the best for Christmas, because we know they are cute and comforting even when they are on the naughty list. We've rounded up some of the best things available this season for our Pet Holiday Gift Guide, just to take some of the holiday stress off of your shoulders this season.
Gift Ideas for the Dog Owner
Calling all Dog Owners – Big and Small!! Pretty much anything from this list is sure to please your pooch.
Christmas Treats for Dogs
'Tis the season for spoiling! If they make gourmet truffles and cookies for humans this time of year- they might as well do it for dogs too. There's an easy way to sweeten the Holiday Season for your dog, just make sure you keep them labeled so they don't end up on your Mother-In-Laws plate by accident.
Gift Idea #1: Try any one of these delectables – Cookies, Ice Cream Cones, and Truffles! Oh My!
Best Sweaters and Outerwear for Dogs
This season, the classic knit sweater is out- and the hoodie is in! Match your pup to your favorite comfy hoodie with this adorable way to keep them warm. The Zack & Zoey sweatshirt will keep your puppy warm in cold, dry weather, and it's available in a large variety of colors and sizes!
This fleece-lined Velcro jacket will help keep your dog warm and dry in mild weather. My dog hates getting wetter than she has to (unless she finds a perfect puddle, that is) and this jacket is a fuss-free way to keep her and other dogs dry on a walk around the block, or during the trip to pick out the perfect Christmas tree. The price is great, and it comes in sizes to fit a Chihuahua to a Great Dane!
This is the perfect gift for the more adventurous pals, bring on the rain and even heavier rain! This coat is made to keep rain out and warmth in. It has multiple forms of strapping to make sure that even the wildest of activities don't knock it out of place. The best part? This coat comes with a 1 Year Warranty so it's guaranteed to last until the next holiday season!
Paws off! Well. Not these. Specifically made to go ON paws and add some extra protection! We like these more than some other models because they go farther up the leg and the reflective double-strap helps prevent them from slipping off. The boot is an essential winter accessory for humans, and now it can be for your canine companion as well!
Most Unique Gift for Dogs
Gift Idea #6: Our number one recommendation for Dog Owners this year is purchasing your companion a subscription to Bark Box. Haven't hear of it? Well subscription boxes have taken the world by storm over the past two years – everything from makeup to beef jerky can be sent to your doorstep once a month as a sort of "grab-bag" treasure to tickle your fancy. Why leave the dogs out?

A Bark Box subscription can be delivered monthly to your door for as little as $20/month. It includes toys, treats, and more and is customized to your pup to ensure maximum tail wagging. You can also give the Bark Box to a fellow dog owner as a gift that keeps on giving!
Best Personalized Dog Gift
This water and odor proof gift can be customized in multiple ways, and is the perfect personality gift for your dog.
For the Dog Lover
Let's not forget the other end of the leash, here are a couple of cute ideas for dog owners everywhere.
We all know who your REAL best friend is…
Gift Idea #9: The Gift That Keeps Giving
Support a variety of Animal Rescue Organizations when you purchase from GreaterGood The purchase of this adorable sweatshirt also ends up funding 28 bowls of food for animals rescued by the Humane Society of the United States.
Gift Ideas for the Cat Owner
Here's a quick list of the best gifts for the true ruler of your household
Best Cat Toys
From firsthand experience I can tell you that every cat I have seen play with the GoCat mouse wand has gone absolutely whiskers for it! Be sure to invest in a replacement mouse if you have a cat that enjoys hunting.
Coming in at a close second is this equally tantalizing toy. The reach is amazing so you and your cat can play claws-out from a safe distance.
Best Gourmet Catnip
Gift Idea #12: Yes. It is a thing. You can even invest in Meowijuana if you want to freak out your parents or friends.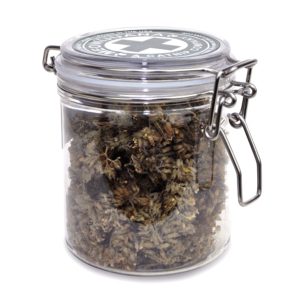 A safer route is to buy Tabby James Premium Organic Catnip. It's all grown farm fresh in the PNW, delivered to you in two classy bottles.
Of course you will need a toy to accompany it, somethings such as these crinkly little critter catnip pouches.
Best Cat Furniture
Complete with toy attachments and beds inside and on top of this kitty condo, it is sure to keep your feline friend purring throughout the whole holiday season.
With this nature inspired premier cat condo by New Cat. It's made with high quality carpeting and is easy to assemble. It's honestly already on my Christmas Wish List this year!
Go Pet Club Cat Tree (Model F2040) is perfect if you have the space to enhance the lives of your cats (or perhaps just the one that's extremely spoiled).
Best Cat Beds
A cat bed that looks like a shark? I'll take 2, please! One in pink, and one in blue. Purrfection.
I'll admit I was a bit skeptical about this product until I did a bit more research. It seems as if it is extremely popular among cats and cat owners everywhere! The suction cups are plenty strong as long as the hanging surface is thoroughly cleaned before use.
For the Cat Lover
I frequented this site and can attest to the quality and creativeness of their products! The Pinot Meow is a gag gift for you, and a yummy gift for your furry friend. My cat was not interested in drinking it, but it's still funny to have as a joke for the crazy cat lady in my soul that insists on having a Friday Night glass of wine with my cat! The gifts for humans are great, too and they are frequently having superb sales and markdowns.
Gifts for Other Tiny Furry Companions
Gift Idea #19: Stimulation and Exercise Gifts
Alfie Pet Small Animal Playground is a good way to test the intelligence of your four legged squeakers. Hide a treat, or put them at the end and record their escape time! Endless fun for hamsters, rats, gerbils and more.
Hamsters that are looking to live the high life need this triple-level Hamster House Chalet! It's built beautifully and will add class to any habitat. It is available in three different designs, so you can establish an entire neighborhood for your little critters! 
For Our Non-Furry Companions
We wouldn't be covering much Pet Territory if we left out our swimming, scaly, bug-eating type friends. Here's a few accessories or starter kits for our reptiles and fish this season!
Gift Idea #20
To add some character to your terrarium or aquarium, consider some ornaments that spruce things up a bit with the Penn Plax Rhino Skull or Exo Terra Crocodile Skull. These are both unique, and reminiscent of Jurassic like fossils. These are both sure to increase the imagination of turtles and lizards throughout suburbia.
Gift Idea #21
If you're thinking of getting a reptile or amphibian this Christmas and are wondering where to start, Dalle Craft Artificial Landscapes Terrariums have done the dirty work for you. They have two different fully decorated Terrariums available for easy set up and simpler shopping.
Holiday Gifts for Fish
Gift Idea #22:
A fish is always a good place to start when it comes to pet ownership. They are also a neat way to add some cheer to your office or home. We have two favorite unique fish bowls/aquariums that make great gifts and living environments for our favorite swimmers.
Tetra 1.8 Gallon Waterfall Globe is a perfect accessory and habitat for just a couple of fish to swim around and reminisce about their days at the pet store. It's unique, and calming.
The Tetra Aquarium Kit (20 Gallon) with LED lights transforms any aquarium set up into a beautiful light display. It's fun, charming and available in different colors/light settings.